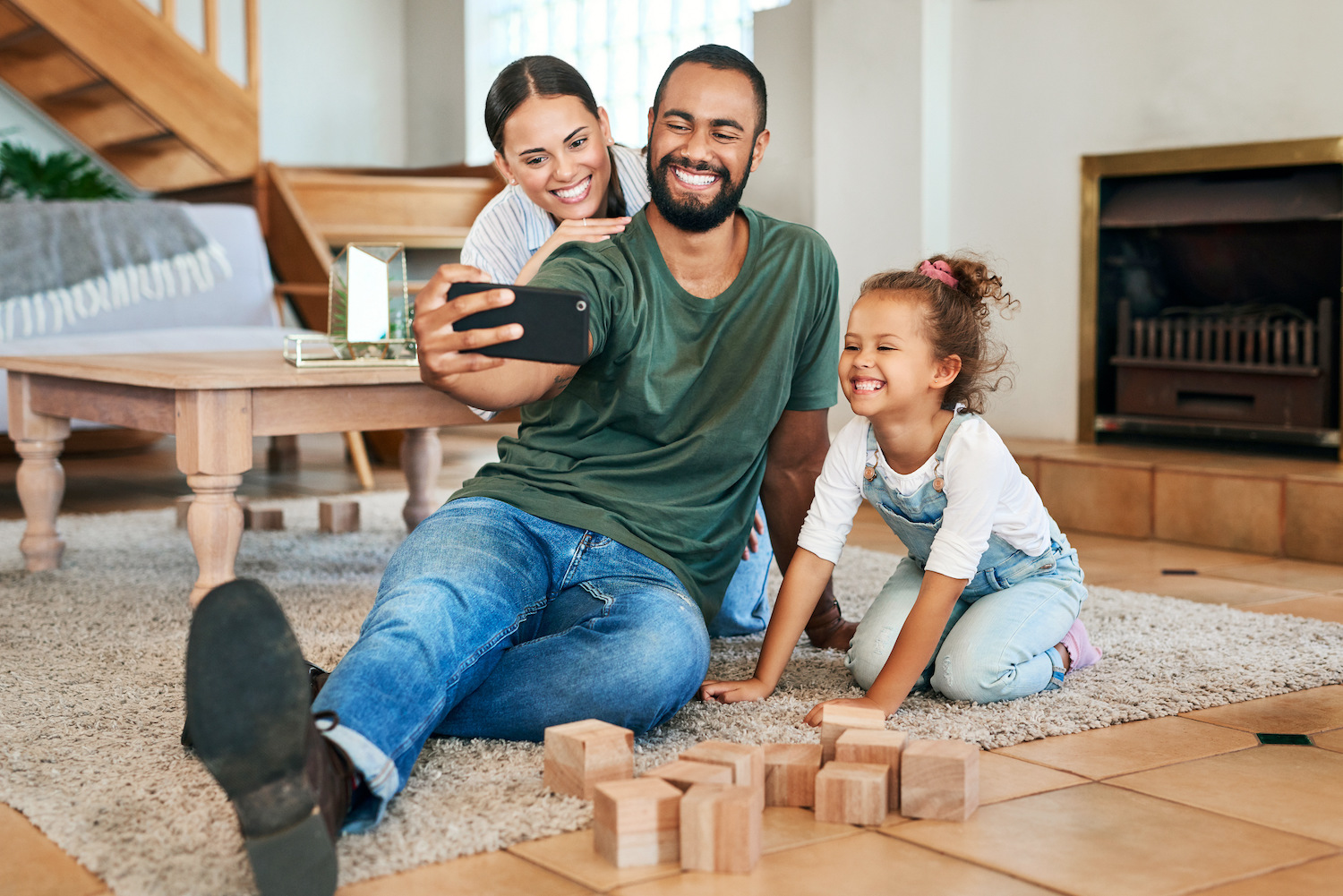 If you're looking for a way to get your hands on the latest and greatest smartphone without having to fork out a lot of money upfront, then R4K may be the perfect option for you.
In this guide, we'll show you how easy it is to get a mobile phone in Australia, even if you have bad credit or are on support.
Why You Should Consider A Mobile Phone From R4K In Australia – 5 Unbeatable Reasons!
If you don't have the cash upfront and have a less-than-ideal credit rating, R4K could be just what you're looking for.
● Affordable weekly payments
● No up-front cost
● Fast delivery
● Warranties are included
● You own the product
A R4K option can provide you with the latest smartphone at an affordable weekly or fortnightly rate – no upfront cost. And at the end of the agreement, you'll own the phone outright. All phones come unlocked and ready to go.
⭐⭐⭐⭐⭐ "Excellent customer service, highly recommend. Great way to get the goods you need if you can't afford a lump sum payment. Affordable payments, great payment options."
– Laura
So don't let anyone think that it's impossible to get one of these amazing devices – now is the time to take charge of your communication needs in a responsible way!
Ready to get started? Browse smartphones in Australia on finance to see what you might get.
The Benefits Of Buying A Mobile Phone On Instalment – The Quick Facts
Having access to a mobile phone is essential for living in today's world, but they can be expensive – and that makes options trickier for people with low incomes or bad credit history.
Buying a smartphone through an instalment agreement provides an affordable and accessible solution – ideal for those who want to keep up with the latest technology without breaking the bank.
All these benefits make an instalment agreement for your mobile phone an obvious option for those who cannot afford to purchase one upfront.
Before you get a mobile phone…
It's important to understand what you might be getting into, so read on to understand:
Why do people get smartphones with an instalment agreement?
Many people are looking for ways to get the latest and best phone technologies without breaking the bank.
● Buying a phone through an instalment agreement is an appealing option as it can provide access to current products at much lower payments spread out over time and without long-term commitments.
This can be especially advantageous for people with low economic means, as there is no large upfront cost. It is also great for people that are or were renting a mobile phone.
● Ultimately, having a new smartphone provides an opportunity to keep up with the latest tech upgrades without feeling like you're settling for an outdated device, even when there may be money constraints.
Is it a good idea to buy a mobile phone on instalment?
If you need a mobile phone but don't have the funds to buy one outright, a finance plan or instalment agreement could be the way to go.
An instalment agreement can be cost-effective and easy to manage, but it's important to do your research.
3 Things To Do Before Buying A Mobile Phone On Instalment
● Determine which phone model best suits your needs while also considering how much data you will use.
● If you are on benefits, make sure you can afford the weekly or fortnightly payments.
● Finally, make sure that no matter which device you choose, it's compatible with your current or preferred network provider. Nowadays, most, if not all, are.
R4K has a wide range of Apple iPhones, Samsung phones, as well as loads of other phones in Australia. There will be something there to suit your needs and budget.
With this information in mind and a bit of knowledge about instalment agreements, you can start enjoying your own mobile phone in no time!
Is my data safe with a R4K mobile phone?
Buying a mobile phone on finance does not have to be a stressful decision when it comes to protecting your data.
Most companies prioritise data security as much as their customers do.
The infrastructure phone networks run on, like those from Apple and Samsung, come with certifications overseen by the ACMA, so customers can rest assured that their information infrastructure is encrypted and safe.
Hardware companies are working on additional protections for customer data, like installing smart chips that help guard against potential software tampering in the device itself and improving multifactor and biometric logins.
By selecting a reputable hardware vendor that offers secure mobile phones and keeping your software up to date, you'll feel confident in the safety of your data when you get a phone.
What's the difference between renting a phone and instalment agreements?
Choosing a rent or instalment agreement for consumer electronics like smartphones can be confusing.
Renting a mobile phone
Renting refers to a Consumer Lease in which some rental companies charge an upfront fee in exchange for the use of the item during that time period.
Essentially, you're just borrowing it, depending on who your rental company is, and you may have to return the item at the end of the term.
Instalment agreements or financing for mobile phones
Buying on instalment means that with each additional payment made, the amount owing on the original purchase price decreases until the item has been paid in full.
These instalment agreements are beneficial if you don't have access to traditional financing but still need to use the product over a longer period, and want to own it at the end.
| | | | |
| --- | --- | --- | --- |
| | Term | Keep at end? | Up-front cost |
| Renting a phone | 12-48 months | No, you return it depending on the company | Yes, often a security deposit taken |
| R4K a phone | 24-36 months (shorter terms on request) | Yes, you keep it at the end | No, no up-front costs |
So that's what sets instalment agreements apart from renting when it comes to smartphones! At R4K, everything is on instalment agreements so that you can keep your phone at the end of the agreement. 
How to get a mobile phone on finance in Australia
With R4K, getting a mobile phone in Australia can be easy and affordable – even for those with a low income or bad credit history.
● R4K will customise each agreement to suit your personal and specific needs and circumstances.
● Please remember, though, that R4K will never sell you a product if it believes you cannot afford it given your individual circumstances.
● If you're looking to pay weekly or fortnightly for a new phone, you're in the right place: R4K is the perfect option for you.
We offer incredibly flexible payment plans and many different options for smartphones and other electronics.
● By making small payments over time, you can eventually own the phone at the end of your agreement – all without breaking the bank!
So if you want to enjoy all the benefits of a new mobile phone without busting your budget, then R4K is just what you need.
What are the best smartphones on finance in Australia?
Finding the right smartphone for you can be tricky, but smartphones come in all shapes and sizes so that you can pick the perfect one for your needs.
If you need lots of features, the latest model could be great, while if you just need the basics there are lots of other great brands and models out there too.
Even if your budget is severely limited, instalment agreements mean that everybody can access a device that works for them – so don't feel like you're stuck with a low-cost option.
In our opinion, here are the best mobile phones available from R4K this year, or dig into our whole range of Apple iPhones, Samsung phones, and other phones available on instalment agreements in Australia.
Caring for a mobile phone
Taking care of a mobile phone that you get on an instalment agreement is key to successfully making it your own.
1. Keep it clean
Regular cleaning and inspection are essential – wiping down the exterior with a clean microfiber cloth and checking all the ports for obstructions or dirt.
2. Keep it dry
You'll want to make sure to keep it away from any liquids, and consider investing in just a cheap case to help prevent general damage.
Even if the phone is water resistant, it's best to keep it as dry as possible most of the time.
3. Stay Cool
Keeping your phone out of extreme temperature conditions like hot or humid locations will extend its life-span as well. Easier said than done!
4. Don't Freeze
Phone batteries and electronics don't like to freeze, and the insides can develop condensation as they warm up again.
If you're hiking or working in freezing conditions, keep the phone close to your body to keep it from literally freezing up.
With these simple tips, you can enjoy your phone and make every dollar count!
What happens if there's a fault with my R4K mobile phone?
No one wants to deal with a faulty phone – it's inconvenient and can be frustrating.
If you face any issues with the mobile phone you've got, don't worry – all products carry full manufacturer warranties.
The warranty may include technical support and repair options, or the company may even replace your device. R4K will assist you with any issues with your phone.
It is important to know what your rights and responsibilities are when it comes to dealing with a fault in consumer electronics.
Don't hesitate to reach out and ask questions – R4K can help you find an appropriate resolution for whatever issue arises. Find your local R4K rep here.
What happens if I lose or break a R4K mobile phone?
It's best to include your phone in your existing home and contents insurance, as you could be liable to continue your payments if your product is destroyed or lost through fire, flood, earthquake, theft or burglary.
Can I get a mobile phone if I'm receiving a benefit?
R4K phones are a fantastic option for those on benefits. Not having to pay up-front for a phone gives lower-income households the freedom and opportunity to stay connected in our heavily digital age.
Unlike purchasing a new phone outright, these options come with flexible payment plans and don't require an upfront lump sum that might be difficult or impossible to come by.
Do your research and find out what makes sense for you – but R4K has something tailored for almost every budget out there!
R4K will customise each agreement to suit your personal and specific needs and circumstances.
Reach out and talk to us at 1300 1300 77 or simply Apply Online for the new mobile phone of your choosing. 
What should I do if I'm going to miss a payment or struggle with my payments?
It's understandable to have difficulty with payments from time to time. If you can't make a payment or may be falling behind, the best thing to do is to Contact Us. 
Sometimes there can be workarounds that allow you more time or flexibility in your schedule.
With smartphones, you still want to make sure that they are being paid back in full over the life of the agreement, so get in contact right away and see what kind of options are available for you.
That's everything you need to know about instalment agreements vs rental for smartphones in Australia.
Congratulations! You've taken the first step to gain access to a new mobile phone without breaking the bank. Getting your device from R4K means better access to new technologies in line with your budget.
With R4K, you can access the most up-to-date phones and get it now, with an instalment agreement that suits your budget.
Everyone should be able to own their mobile phone and never miss out on vital communication with their loved ones or go without connection at all – so why not browse our selection of phones?