Having a personal device, whether that's a phone, tablet or laptop, is expected for most people and even many school kids today. Whatever reason you need one, you might consider leasing or renting a laptop instead of buying outright. But, have you considered buying a laptop on instalment? There's a great range of affordable finance plans for laptops available right here to choose from.
Let's find out why buying a laptop on an instalment plan works.
How a laptop instalment plan works
The idea of financing or sale by instalment is a lot easier and a lot better than you might think.
When you buy from a leading company like R4K, we deliver brand-new products to you. That means you're not getting a second-hand computer but a completely new laptop from a great selection of leading global brands like Apple, Acer, HP, Lenovo or Microsoft.
You can apply online for a financed laptop, or call your local R4K representative. We'll help you select the instalment terms that work best for your situation, ensure you can afford it, and hook you up with the products you need as soon as possible.
Your financed laptop will be delivered to you with no upfront payment and you own it at the end of the agreement. Better still, the laptop will have all the same manufacturer warranties as it would if you'd bought it outright at the start.
Over the agreed-upon instalment term, you'll make relatively small weekly or fortnightly payments. You'll also have the confidence that if anything goes wrong with your financed laptop, you can call your local R4K representative and we'll help you get it sorted.
Now you know how it works, you might be wondering what the real benefits of this option are? Below, we've outlined three top benefits of buying a laptop on finance in Australia.
1. You can stay up to date with tech
Tech is changing at light-speed these days. You may set your sights on a great-quality laptop, set a budget and start saving, but by the time you've saved enough money to purchase that laptop, it may have become obsolete, or you might find yourself pining for a newer model instead.
The best thing about buying a laptop on finance is that you can do it now. No waiting and no hefty upfront payments. You can get your hands on the latest tech, meaning you'll have many good years before the computer starts to slow down.
All according to plan, you'll have reached the end of your agreed period before the laptop starts to struggle. So, you can hold onto the laptop, sell it on, or start a new instalment plan with the latest and greatest tech.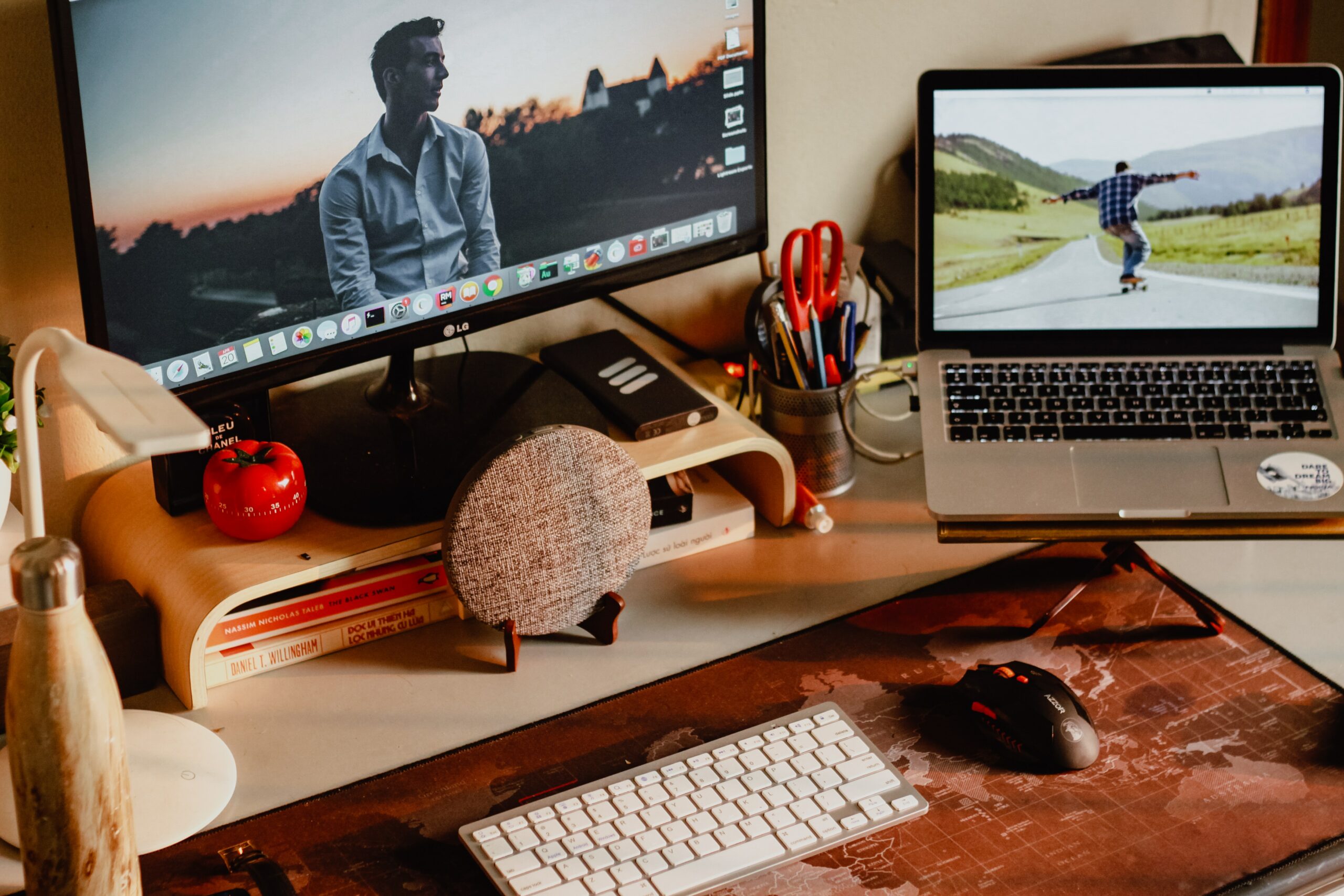 A financed laptop can help you complete your home office on any budget.
2. Make a big purchase more affordable
Let's face it – laptops can be expensive. A good quality laptop for work or school could set you back $1,500 or more. For a lot of people, that's simply too much money to drop all at once. This is a real issue when you need your laptop to start a job, self-employment or schooling at any level. In these cases, waiting around and saving up often isn't a realistic option.
When you buy a laptop on an instalment plan, you can split that big initial cost into weekly payments of as little as $TBC. Of course, payments will vary depending on the laptop and the terms you choose. Either way, the payment structure of an instalment plan is often much easier to manage, especially for those with income but little savings.
3. Financed laptops keep you plugged in
One of the issues some people may have with some rental plans is that they have to give the laptop back at the end of the agreement. As it is a rental, you don't own it at the end. After all, if it's a personal device, you may have all your images, documents and more stored on that laptop.
With a financed laptop, you'll be able to keep it at the end. This really helps to remove the stress of wondering what you'll do at the end of the agreed term or worrying about ensuring you keep back-ups (although you should of course always back up your files!).
With a financed laptop, you can get connected now, manage more affordable payments and stay online well after you've finished paying for it.
I'm ready to buy a laptop! What next?
Ready to hook yourself up with the latest tech to keep your life running? Buy a laptop on finance on your own with a little help from R4K. Browse the computer range, call us now on 1300 1300 77, or apply online today.