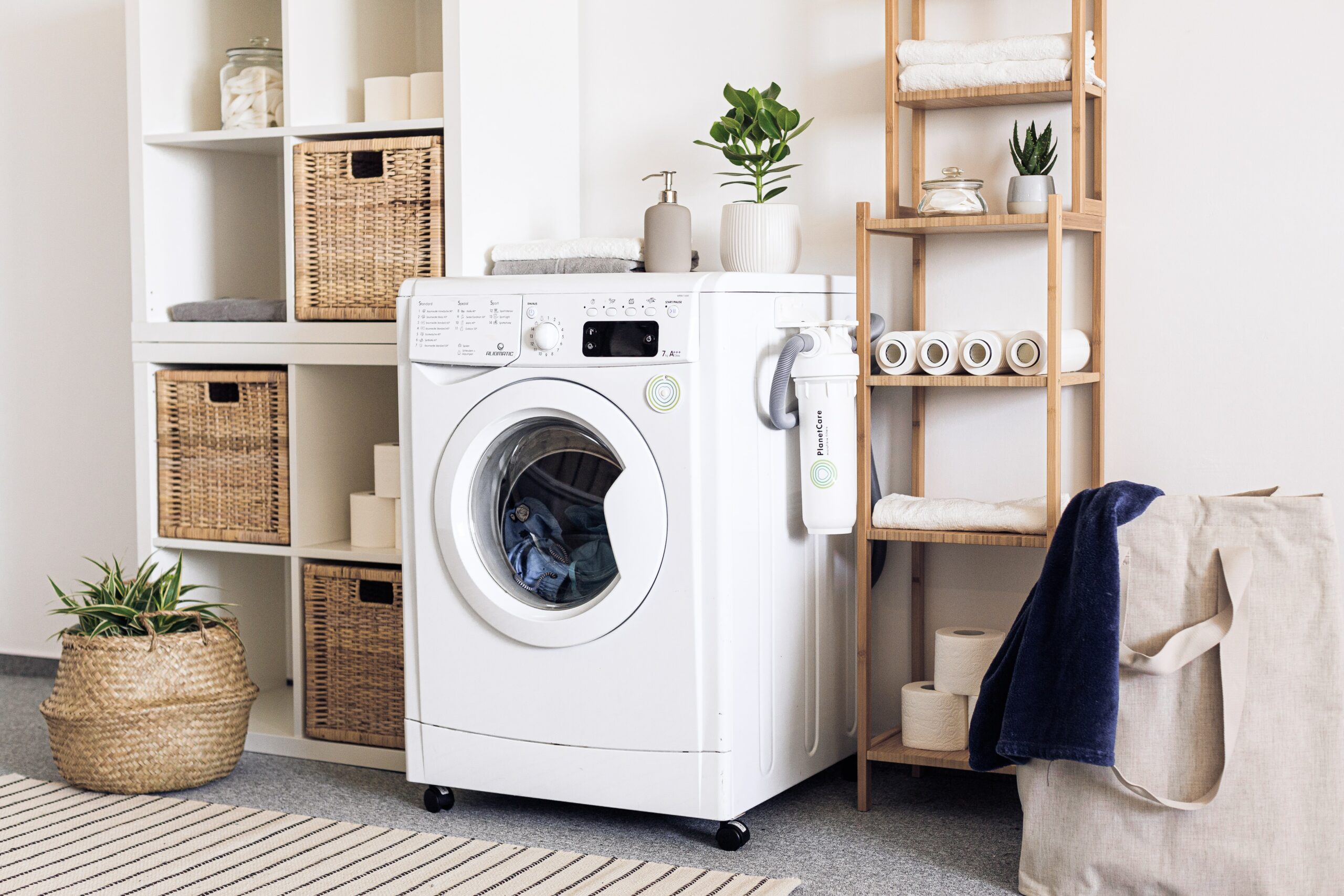 When you're settling into a new home, a dryer is often a low priority. However, for some people a dryer is a must-have, as they might be too busy to hang clothes on the line, frequently need clothes dried quickly, manage laundry for a large family with heavy usage, or even live in a home where clothes don't adequately dry (especially in winter).
True enough that having a dryer at home can save you time and stress — but they aren't cheap. So, you might be considering renting a dryer or getting a dryer of Samsung 10kg/6kg AddWash Washer Dryer Combon finance or instalment agreement.
In this article, we'll run through what you might like to look for in a dryer and whether you're better to buy outright or buy on finance.
What's your budget for a new dryer?
New white goods are never cheap — and when they are, you often get as little as you pay for. Nonetheless, there are a number of great affordable dryer options on the market. You only need to know what you actually need from a dryer, and which brands are reputable.
Brands like Fisher & Paykel, Samsung or LG are well-recognised and reputable but can set you back between $1,000 and $2,500 for the right model.
Alternatively, brands like Hisense and Haier offer recognised quality at a lower price point. You may not have as many bells and whistles, but you could buy a Dryer below $1,000.
If you don't have several hundreds of dollars to drop on a new machine, you might consider buying a dryer on finance instead. This way, you can pay for the dryer on instalments with a manageable weekly or fortnightly cost.
We'll discuss your three options further down in this article, but for more information about financing, read our other blog post: Why buying appliances on finance is great for apartments.
What size dryer do you need?
One of the main considerations when shopping for a dryer is the unit's capacity. Dryer capacity is measured by weight — so you'll often see dryers rated from 4kg up to 9kg or more. This weight rating refers to the dry weight of your laundry (not the weight of your clothes while they're sopping wet!).
So, to get an idea of how large you need your dryer to be, weigh one week's worth of clothes (or however much you think you'll dry at a time). For more households, you can also estimate the weight of your laundry based on the number of people in your home:
● 4kg – 6.5kg: Suitable for a 1-2 person household.
● 7 – 8.5 kg: Suitable for a 3-4 person household.
● 9+ kg: Suitable for a 5+ person household.
If you have a 3-4 person household but feel like your clothes don't dry well in your existing dryer (if you have one), going for a size up can help. Generally speaking, a dryer will do a better job when it's less full, as the hot air can circulate better within the drum.
In addition to capacity, be sure to check the exterior dimensions of a dryer to know that it will fit in your laundry!
Here are some of our most popular dryers available for financing.
| | | | |
| --- | --- | --- | --- |
| | | | |
What kind of dryer technology is suitable for you?
There are a few different types of dryers on the market today. All of them do a decent job of drying your laundry, but they differ in terms of energy usage and ventilation. Let's take a look at the main four types of dryers.
Ventilated dryers
This is the most common and most affordable type of dryer. They're great for getting the job done, but they have one main aspect you need to remember: ventilation.
Ventilated dryers get their name because they vent the hot, moist air from the laundry drying process out of the machine and into the surrounding air. This means you need to keep your dryer in a room with excellent ventilation and always ensure a window is open when it's running.
You can also opt to install ducting that carries the hot air from the machine, to outside your home where it can't contribute to mould.
Sensor dryers
Sensor dryers are a slightly more advanced alternative to the standard ventilated dryer. Simply put, a sensor dryer can detect when your laundry is dry and will turn itself off to prevent wasted energy or damage to your clothes.
A sensor dryer may cost a bit more upfront, but you'll save about 15% power compared to a timed ventilated dryer, and won't risk damaging synthetic fabrics or shrinking your clothes.
Condenser dryers
While ventilated dryers need ventilation, condenser dryers condense the hot air instead. Basically, as your clothes are dried, all that moisture needs somewhere to go. Instead of pumping the humid air into your home, a condenser dryer will condense the moisture from the air down into water. That water will then either be collected in a water tank that you can empty manually between loads, or cleared out automatically via a wastewater hose.
A condenser dryer still benefits from ventilation, as the dryer process will naturally increase air moisture levels, but it will produce far less moisture than a ventilation dryer.
Heat pump dryers
Finally, a heat pump dryer is the most energy-efficient and low-humidity option. Naturally, that comes at a higher cost.
A heat pump dryer is a lot like a condenser dryer, but it makes more efficient use of the hot air. Essentially, hot air is used to dry your clothes, resulting in moisture. That moisture is then condensed down into water but there's still hot, dry air left over. A heat pump dryer uses a closed-loop system to reuse that same hot air to further dry your clothes without requiring energy to constantly heat fresh air.
As a result, you get lower usage costs and less humidity put out into your home, ultimately meaning the extra expense comes out in the wash.
Curious about financing a brand new clothes washer or dryer? Check out our great range of laundry machines available to buy on finance.
How energy efficient do you want your dryer to be?
We've talked a little bit about energy efficiency already, but to go into further depth, let's talk about the Energy Star Rating.
Firstly, energy efficiency should be a consideration for two reasons. Of course, your household eco-footprint is one such consideration, but the second one is your power bill. In some cases, it makes good sense to spend a little extra on a good quality machine if it means you'll save money throughout the year with a lower power bill.
The Energy Star Rating is a label regulated by the Australian and New Zealand government which indicates the energy efficiency of an appliance. Originally, the rating was from 1 to 6 stars, but as technology has advanced we've seen more modern machines with up to 10 stars.
The more stars on a machine's Energy Star Rating, the more energy-efficient it is and the less power it will consume when used. The label will also give an indication of the number of kiloWatt hours the machine may use.
It's important to note that the label only represents the energy usage of an average cycle — and that cycle should be specified on the label. So, your energy usage may vary depending on the cycle you choose, how heavy your laundry loads are and how often you use the machine.
Should you buy outright or buy a dryer on finance?
Buying outright or financing is ultimately a personal choice. You need to choose the option that best suits your current finances and your financial goals. We've put together the table below to help you compare the options and make an informed decision.
| | |
| --- | --- |
| Buying cash | Instalment agreement from R4K |
| Expensive lump sum, often prohibitive | |
| New, never-before-used item | New, never-before-used item |
| You own the item immediately | You get the item, and pay for it in instalments over a set period. You own it at the end of the agreement. |
| Delivery charged by retailer | Generally, free delivery. |
| | Small weekly payments (or fortnightly) |
| | Compassionate understanding of Credit History – we consider all applicants fairly |
| | You pay more long-term for the convenience |
| Manufacturer warranty applies | Manufacturer warranty applies |
Why buy a dryer on finance from R4K
R4K is a fully Australian owned and developed company. We're committed to making the process as easy, simple and friendly as possible – no upfront costs, and affordable weekly payments.
We'll work with you to find a finance plan that fits your budget, with a compassionate understanding of low credit history. We're familiar with , and will always consider your application fairly.
If you need a new dryer or other laundry machines, and are considering a dryer rental, try us for an Instalment agreement, we'll be happy to help. Just call us now on 1300 1300 77 or apply using our online form today.